Click Here to View the Senior Portrait Gallery

Many of you have told me, "You have been taking our children's pictures
their whole lives, now where do we go for their Senior Pictures?"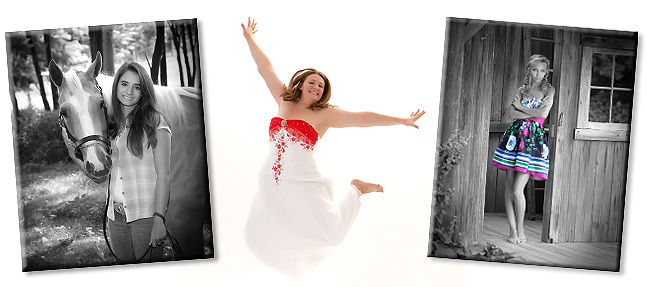 Well, I listened, and I put together a private studio just for YOU!
Over the years, I've had the privilege of photographing your children,
at the store locations, watching them grow, and getting to know them.
Now I would like the privilege of taking their Senior Portraits!

Also, I'd like to take the hassle
out of having Senior Portraits taken!

I do not charge a "setting fee"
to take your pictures!

I do not charge for extra poses
or clothing changes!

I do not rush you through your
setting. I'll spend as much time as
it takes to get the pictures you want!




All packages include free folders and wallet box!
Picture sizes may be traded to fit your needs.